Firewood Logs for Sale in Scotland
We're sorry we are having to take some temporary measures, due to supply and demand –
we have to restrict deliveries to 30 miles from Larkhall

regular customers from other areas can email us to discuss options
The Garden Shop is OPEN
  
Kiln Dried Firewood for Stoves
Glasgow LANARKSHIRE  EAST AYRSHIRE AND WEST LOTHIAN
Twelve years supplying premium chopped logs. Best possible dry wood fuel for log burners. mainly Scottish wood from managed forests.
Prices shown include VAT and delivery.
The Shopping Cart gives 4 options: Credit Card, Debit Card, Paypal, Bank Transfer

Firewood logs properties:
quick to light
approx. 15% moisture ( Kiln Dried)
steady burning
optimal heat output
sustainable fuel
Wood logs supplied are grown in Scotland and come from managed commercial forests.
We supply high-quality Kiln Dried firewood for open fires and wood burning stoves. 
Our latest wood fuel product is Whisky Barrel Hardwood 
We supply and deliver in the following amounts:
firewood logs in handy carry size nets
bulk bags (builders bags, dumpy bags)
barrow bags
kindling in carry size nets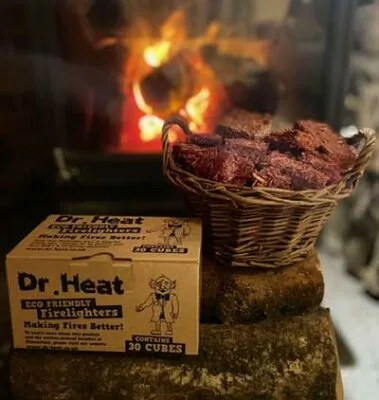 Delivery charges are included – up to approx. 25 miles from our base in Larkhall.
Distances are calculated in the Shopping Cart order process, using the Postcode you enter for the delivery address.
For deliveries further than 25 miles from Larkhall, a small additional charge will be added in your shopping cart.
Please note there is a minimum 3 week wait for deliveries from date of order