About Wood Logs Scotland Ltd.
| | |
| --- | --- |
| Wood Logs Scotland Ltd. is an online firewood merchant and log delivery company serving Glasgow, Edinburgh and the Central Belt of Scotland. | |
We are suppliers of dry kiln-dried firewood and seasoned firewood fuel for your open fire, log burner, woodburner, wood burning stove, multi-fuel stove, chiminea or solid fuel range, delivered promptly to your door or log store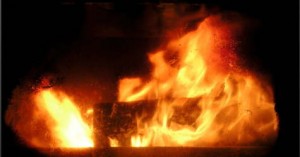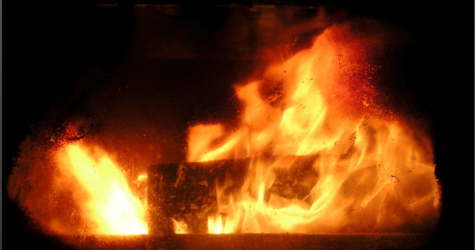 There is a special type of atmosphere that only a log fire can bring and with the price volatility of other types of fuels logs make economic sense as well as a comforting feature in your home.
We have endeavoured to source all of your logs from Scotland.  The current demand for firewood throughout the country means we have had to go further afield. We can say however that the majority of the firewood we supply is Scottish and from within 2 hours drive of our depot.
The idea of using a sustainable and renewable fuel to heat our homes and businesses has driven the recent revival of wood burning. The timber for your logs is grown in Scotland as locally as we can source it from managed forests, and occasionally from outwith the UK to meet demand. This is better for the environment and better for all our pockets. We are using wood that was always intended for commercial purposes and that has travelled the shortest distance possible. This helps you to reduce the environmental impact of staying warm and reduces your carbon footprint.
Our Firewood Delivery Service
Not only do we believe in the product but we believe in customer service. We know what it is like to be a customer, waiting for a delivery. We want to make sure you get a good quality product at a time that suits you, rather than waiting around wondering when your logs will be delivered! We want you to be happy and confident with our wood fuel service and become a regular customer.
Delivery charges are included in the price you see on our store – up to approx.. 25 miles from our base in Strathaven.
Distances are calculated in the Shopping Cart order process, using the Postcode you enter for the delivery address.
For deliveries further than 25 miles from Strathaven, a small additional charge will be added to your shopping cart order.
If you live outside our regular delivery zones the shopping cart will tell you it is unable to calculate a delivery charge.  We may still be able to delivery to you by special arrangement. Please call us for a quote on 07770 288 455
Firewood Moisture Content
We know that firewood with a moisture content below 20%.is best for your wood burner stove and chimney flue
The moisture level is the difference between having a smouldering lifeless apology for a fire and a bright crackling heartwarming blaze.
Burning firewood logs below 20% moisture, you optimise the efficiency of your stove or fire, as very little energy is wasted evaporating water content.  The result is an easy to light, easy to burn log with a high heat output to warm your toes on the coldest winter day. Using a moisture meter, we check the moisture content of every bulk bag and handy size net before delivery, to guarantee we bring you the best quality wood fuel.
Burning Wood Logs is Environmentally Friendly
There is a lot of concern about the build-up of carbon dioxide (CO2) in the atmosphere, contributing to global warming. The CO2 released from burning wood is equivalent to the CO2 absorbed by the tree during its growing, making it a carbon neutral fuel.
You may have been concerned about recent news about tightening up the clean air act and government moves to regulate the use of woodburning stoves and solid fuel appliances. Stove owners can be assured that the plan is to regulate for stoves more than 10 years old and to compel all stove owners to burn dry wood, which when burnt in a modern stove produces minimal amounts of airborne particles.
Contact Us   Call Us 07770 288 455
Woodlogs Scotland Ltd
Registered in Scotland UK
Company Number: SC402717
Registration Address
29 Brandon Street, Hamilton, South Lanarkshire, ML3 6DA
---
by Wendy Turner wendy.turner@woodlogsscotland.co.uk

You are here: