Description
Outdoor Log Store – Firewood Storage Log Shed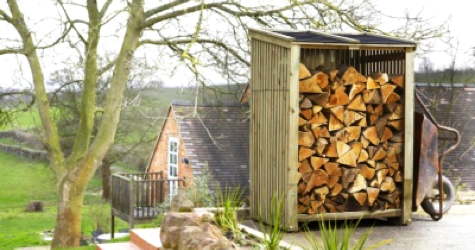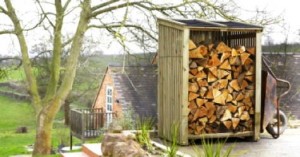 This wooden log store shed for logs and firewood has been designed in a modular fashion, which allows you to have sections to store logs at different stages of seasoning.
The longer the wood logs are stored the more seasoned and drier they become.
This model holds two cubic metres of logs.
Front Height 1670 cm (1.67m) (54.8 inches)
Back height 1820 cm (1.82m) (59.7 inches)
Base Width 1240 cm (1.24m) (40.7 inches)
Roof Width 1310 cm (1.31m) (43 inches)
Depth 820 cm (.82m) (26.9 inches)
Firewood Storage Tips
Firewood needs to be stored where air can circulate to allow for further drying.
The firewood also needs to be protected from rain and snow to prevent moisture from affecting the burning properties of the wood.
Dry wood gives the best heat, and protects the stove from forming excess tar and deposits inside the flue.
Storing firewood properly is also cost-effective because dry wood gives the best heat.